Welcome to Butler Color Press
Award winning offset printing and superior service.
Butler Color Press is a full service heatset web offset printer with an annual production of well over one billion free standing advertising inserts. We have the equipment, experience and expertise to assist you in amplifying the effectiveness of your print advertising program.
Facilities
Butler Color Press operates out of two facilities in Butler Pennsylvania. Our business office and primary production center are in East Butler. Our Eagle Production Center on West Wayne Street provides an off-site redundancy in heatset operations and also houses our non-heatset news division.
Technology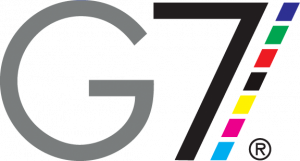 Butler Color Press utilizes the latest technologies in prepress and pressroom and is qualified as a G7 Master Printer. G7 is an industry-leading set of best practices for achieving gray balance and visual similarity across all print processes. The G7 Proof-to-Print Process uses the most modern technology, techniques, and press controls to produce a close visual match from proof to print.
Commitment
As a family owned and operated business with a 100-year history, Butler Color Press has a tradition of excellence and pride in the craftsmanship of quality offset printing. We do not sacrifice quality or service to achieve a short-term gain. We know that our continued success depends on our ability to help our customers succeed in their print advertising programs. We are committed to providing a quality of service which achieves that success.